Welcome:
Life Abundant is very excited and honored to introduce you to Faith Cast TV a web based broadcast system based on peer to peer topology. Our mission is to help introduce the Word to the World via the Web. Make Faith Cast your site for the word today.


>>Advertise Here

If you are interested in advertising with us, please email, fax or call our administrative offices with your needs. We serve nationwide as well as worldwide viewers.
So whether you need to showcase live events, your business services, products, or organization messages; we can customize ad packages to suit any budget at very competitive prices that reflect our mutual Christian values. We have a commitment to excellence and our level of customer service speaks for itself. Call our office to discuss pricing and your advertising needs today!
---
---
Also try VidPhone today and make unlimited computer to computer calls for free
Prayer Requests just got more personal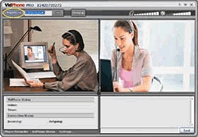 VidPhone turns your PC into a video telephone.
Communicate through a near-TV quality audio/visual process
with unlimited peer-to-peer usage. Record calls on video
and take snapshots. Browse the web jointly with other users.
View the person you call on a full screen if you choose.
Harvest Time D.F.C VidPhone number 19547352121
FaithCast VidPhone number 19547524000
---
Faithcast.TV will periodically be under construction as we continually look to enhance your viewing pleasure.
Thank you
Life Abundant Management.
---


Contact us | View site map