Phone: (561) 620-6262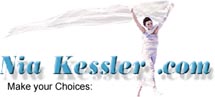 Botox
Collagen
Sclerotherapy
Permanent Make-Up
Laser Hair Removal
Microdermabrasion
Skin Care Products
Sun Protection
Neova Skin Care
Skin Medica
About Dr. Kessler
Address & Directions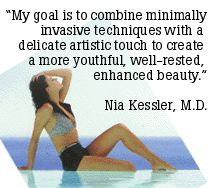 Why is Copper Important for Healthy Skin?

As we age, our skin thins, and lines and wrinkles develop as our bodies become slower to produce collagen, elastin, and glycosaminoglycans (GAGs Ė the cement that bonds tissue components together). Age spots appear and skin becomes dull and lifeless as cell renewal slows and the skin retains less moisture.

Scientific studies have demonstrated that copper plays a vital role in skin health, by helping restore the skinís ability to repair itself. Copper is a powerful collagen and elastin promoter and plays an antioxidative role in the body. Plus itís important in the production of GAGs. Whatís more, copper-dependent enzymes increase the benefits of natural tissue building processes.
Copper is an element essential to a number of physiologic processes in the human body, yet has not enjoyed the same degree of consumer understanding as iron and zinc. The presence of copper in living tissues has been known for more than 200 years. Early medicinal applications of copper typically involved treatment of painful joints and muscles using copper bracelets, or copper-containing ointments. Scientific studies have clearly defined a role for copper in the regulation of growth, development, and function of the human body.
Less than 1 mg of copper is available in the typical daily American diet. Through a complicated series of exchanges, copper finds its way into the blood system, bound primarily to ceruloplasmin. Copper is utilized by essentially every cell; resulting in the intracellular formation of copper-dependent enzymes - including cytochrome c oxidase (energy production) and superoxide dismutase (antioxidation). Copper is also essential for other enzymes including lysyl oxidase (crosslinking of elastin and collagen) and dopamine beta hydroxylase (catecholamine formation). In the 1970's, scientists isolated a sequence of amino acids (glycyl-L-histidyl-L-lysine; GHK) in human serum that bound copper, and used that initial piece of information to build a peptide copper-based technology with implications in anti-aging and tissue repair processes.